If an international student does not satisfy all the requirements for admission to a given degree programme but the educational institution expects they can make up those deficiencies in a relatively short time span, that student can be admitted to a preparatory track. Preparatory tracks can focus on English proficiency, on supplementary subjects required for admission to the degree programme or on acquiring skills needed in the Dutch educational culture. These tracks are offered to international students not as separate courses but always contingent on their admissibility to a specific Bachelor's or Master's degree programme.
Private providers
Many educational institutions have their own preparatory tracks, but the Netherlands also has private providers that offer preparatory courses on behalf of educational institutions. The Code of Conduct – unlike the Dutch Higher Education and Research Act (Wet op het Hoger Onderwijs en Wetenschappelijk Onderzoek) – contains a number of provisions on preparatory education. For this reason and in view of its duty of care vis-à-vis the position of international students and compliance with the Code of Conduct, the Commission recently conducted an evaluation study of preparatory year education, focusing specifically on three private providers contracted by eight research universities and universities of applied sciences. In the 2019-2020 academic year, these three private providers prepared a total of 802 students for one of the 46 Bachelor's programmes or five Master's programmes offered at the eight educational institutions. The table below lists these providers and institutions.
Private provider
Educational institution
OnCampus
Amsterdam University of Applied Sciences
University of Amsterdam
Navitas
University of Twente
The Hague University of Applied Sciences
Study Group
VU Amsterdam
University of Tilburg
Erasmus University Rotterdam
Hanze University of Applied Sciences Groningen
O the Commission's aims with this evaluation study was to gain more clarity on how preparatory education is being structured, focusing in particular on how responsibilities are being shared between and obligations fulfilled by private providers and educational institutions. The results of this evaluation study are available here. NB the research is only available in Dutch.
Code of Conduct reference framework
Article 4.5 of the Code of Conduct stipulates that when assessing the admissibility of international students educational institutions must at least consider educational prerequisites. The Commission is of the opinion that institutions may apply a stricter or broader interpretation. The stricter interpretation entails limiting the preparatory year to the elimination of clearly established deficiencies in language proficiency or a specific subject. A broader interpretation is based on the idea that preparatory year recruitment, admission and teaching constitute an additional channel for attracting international students who normally could not be admitted to a regular Bachelor's programme other than by first completing, say in the case of admission to a university-level Bachelor's programme, an HBO propedeuse (higher professional education first-year certificate) followed by a pre-Bachelor's track. The evaluation study shows this broad interpretation is a going practice, with a number of participating educational institutions at minimum requiring students to have completed a level comparable to HAVO (senior general secondary education) for preparatory year admission. At the end of the preparatory year, students are deemed to have attained a level comparable to Dutch VWO (pre-university education). The Commission has initially assessed the given practice against the stricter interpretation since the preparatory year was originally designed with that aim in mind.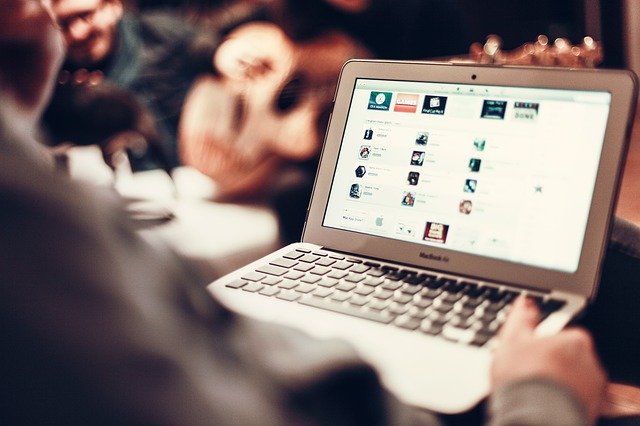 Findings
The agreement between educational institutions and private providers states among other things that providers are responsible for developing the marketing material and website (in coordination with the educational institution), as well as for the supply of information, assessment of admission criteria, registering students, assessing students' academic progress, handling student complaints and students' general welfare.
These private providers and educational institutions have jointly established a list of admission requirements that providers use to perform an initial assessment. If a student is judged admissible, they will draw up a file to be sent for review to the educational institution, which then makes a decision on the application for admission and enrolment. The Commission stresses that as these activities are the responsibility of the educational institutions, they must be organized in such a way that institutions can exercise sufficient oversight and influence. Notably, Study Group and OnCampus also recruit students for programmes that are subject to enrolment quotas or selective admission. It does not appear that the educational institutions have developed specific policy for recruiting prospective students for these programmes.
Conclusions
The Commission is of the opinion that educational institutions are not implementing all the provisions of the Code of Conduct correctly. First and foremost, the supply of information to this group of students and the Commission's supervisory task are hampered by the fact that no overview is being kept of this type of education (Article 1 of the Code of Conduct). In addition, there are ambiguities as regards the assessment of students' admissibility from preparatory education to academic university programmes and 3-year HBO (higher professional education) Bachelor's programmes (Article 4.1 of the Code of Conduct). This evaluation study shows that on average 24% of the students do not successfully complete the preparatory year. In view of this, the Commission concludes that institutions should more carefully assess in advance whether students are expected to successfully complete the preparatory year (Article 4.5 of the Code of Conduct).

Recommendations
Based on the findings of this evaluation study, the Commission recommends among other things that educational institutions develop policy on whether they wish to actively recruit students who do not, or do not yet, qualify for admission, regardless of whether the institution offers a preparatory year itself or does so through private providers. The evaluation study shows that this group constitutes on average 19% but at some institutions as much as 45% of total international student enrolments (non-EEA) in the 2019-2020 academic year. It must be clear with what objective educational institutions are offering these programmes, the structure in place to achieve that objective and what measures can be taken in the event it is not achieved.
In addition, the Commission recommends that institutions develop policy on the structure and quality of the preparatory year. Students doing a preparatory year should be given an on-campus programme that combines curricular content with modules tailored to the institution or degree programme. Preparatory programmes with clearly defined content can be assessed on quality at the national level. Standardized programmes can and must also include scope to prepare students for a given degree programme and/or the culture of the specific educational institution. Preparatory year programmes should furthermore be offered only on the campus of the educational institution concerned. This is in the best interests of international students. When designing the preparatory year, it is important to consider not only course content but also precisely how this group of students will be equipped for Dutch teaching methods – including aspects such as self-reliance, planning and effective study habits.
Lastly, the Commission recommends that educational institutions develop policy on how to judge international students' eligibility for admission. Educational institutions are responsible for assessing the admissibility of international students. The criteria for this are set out in the Dutch Higher Education and Research Act and in the Code of Conduct, which require institutions to publicize the objective criteria they use to judge the conditional admissibility of international students. If a student's prior education is deemed comparable to the Dutch HAVO (senior general secondary education) level, is it then reasonable to assume the student can attain VWO (pre-university education) level by doing a preparatory year?
Next steps
Going forward, the Commission will discuss its recommendations with the umbrella organizations and examine the advisability and possibility of amending or adding text to the Code of Conduct, the latter in coordination with all parties and as part of the evaluation of the effect of the Code set to begin this year.
The Commission will also propose to the minister that the Inspectorate of Education examine if – based on the admission requirements set out in the Higher Education and Research Act and the competencies of educational institutions formulated therein – international students deemed to hold HAVO-level qualifications may be admitted to a university of applied sciences or research university after completing a preparatory year as currently offered.