An important article of the Code of Conduct is about monitoring the study progress of international students. This is Article 5.5, in which the standard has been set. But even more important is that this article expresses the duty of care the educational institutions feel they have towards the international students registered with them, as by coming to the Netherlands these students have taken an enormous step. They came to an unfamiliar country and had to become acquainted with the educational institution, the Dutch educational system and had to start with their study programme in just a brief period. This has not always been easy, especially when you consider that students also had to find a living space, manage all sorts of practical issues in the Netherlands, and build up interpersonal relationships. That is why the educational institutions impose themselves with the task of taking care and paying attention to the wellbeing of the international student to prevent them to fall behind in their studies.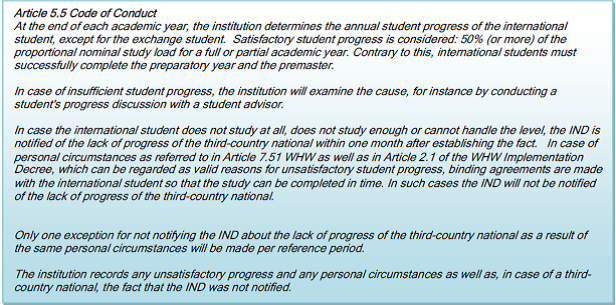 The educational institutions use a student registration system to record study results. The system shows when an international student falls behind in his or her study because of the lack of sufficient study progress. When that happens, the educational institution must establish its causes, for example in a talk with the student advisor. This is important as for international students from outside the EU, the lack of sufficient study credits may endanger their residence permit. The National Commission (NC) decided to conduct a survey of how the educational institutions monitor study progress. How do they supervise international students and what information do the students get about the level to be achieved?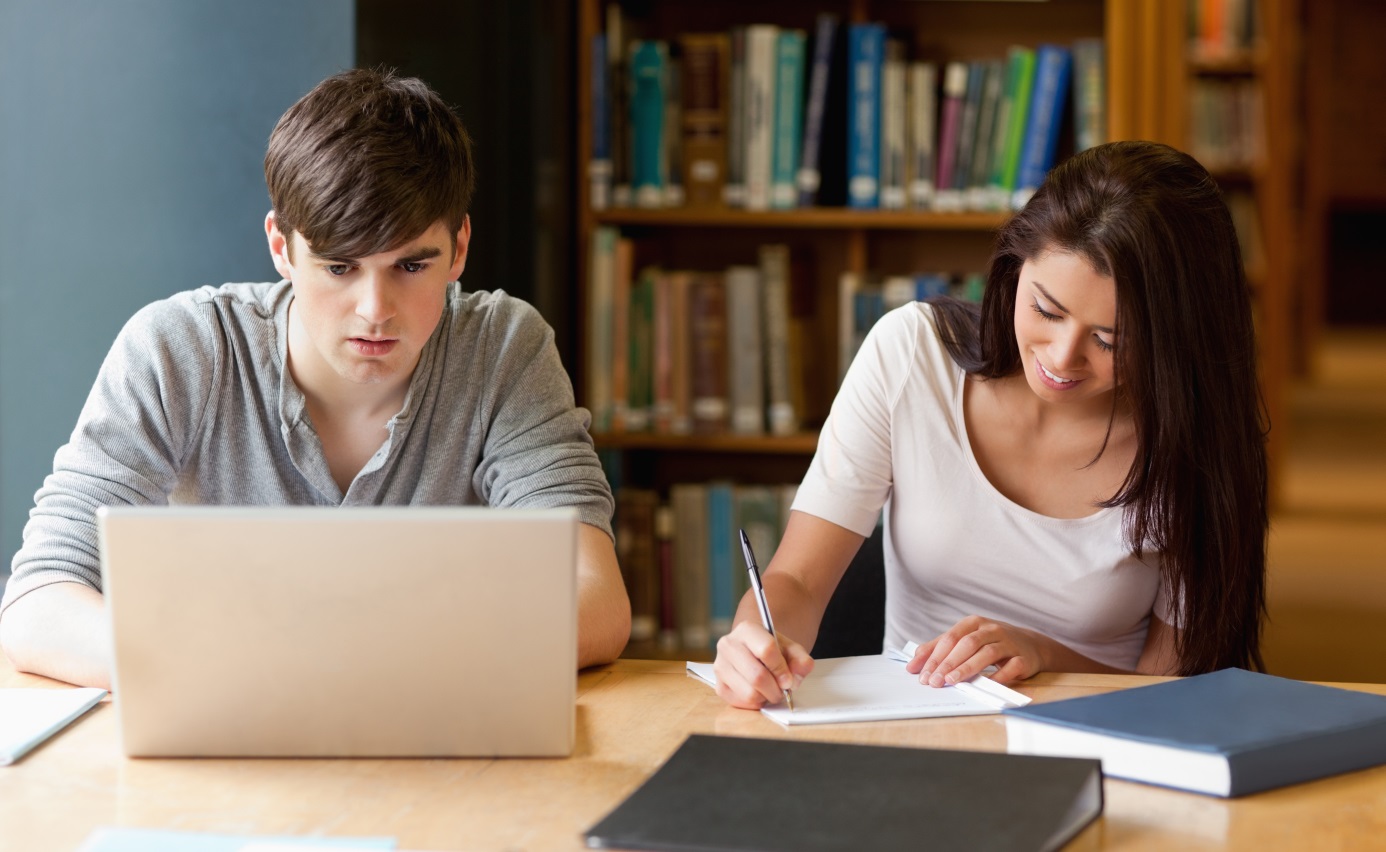 By focusing the survey on the supervision process, it will become clear how the NC and the educational institutions may further develop this issue and jointly arrive at best practices. The survey will be executed by taking part in the various consultation structures (HIB, Los, KBS, UPI and a meeting through NRTO) to get their input. Depending on the results and outcomes, the NC will decide how to continue. A suggestion might be to organize a countrywide thematic seminar to discuss the subject. Of course we will inform you about this in our next newsletter!