What's it like for international students to study at a Dutch educational institution during coronavirus? What challenges do they face? And how does one of the Commission members deal with working from home or from his almost deserted institution? In this article international students Harsha Ramesh, Niamh Mitchell and Anna Balbilua share their experiences. They all study at Saxion University of Applied Science. And Commission member Erik van den Berg gave us a glimpse of his work environment.
Harsha Ramesh from India, studying Innovative Textile Development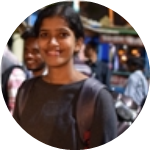 ''I am attending classes online and so far it has been a good experience. I get individual attention, even in a virtual environment, and access to all Saxion services are just a mouse click away. Saxion gives the opportunity to students across the globe to experience high quality education even during hard times. The opportunity to educate ourselves from the comfort of our own home is something new and different. In my opinion, Saxion really strives for perfection in offering online education and services like access to databases of the library. This makes studying online a lot easier."
Niamh Mitchell from Ireland, Fashion and Textile Technologies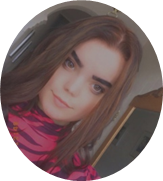 ''I attend all my classes online! It is definitely a struggle in some aspects as I am personally a physical learner and learn better onsite so I do find the subjects that are mostly theory rather difficult to learn online. The upside of virtual learning is that it does feel like you have more time to get everything done and there is a lot more flexibility for your personal life as well, but the only thing I find is it is sometimes really hard to motivate myself and get up on time for early classes when everything is online, especially with the time difference in Ireland. The lecturer's also really go the extra mile for students with everything being online and that is really appreciated.''
Anna Babilua from Ukraine, Fashion and Textile Technologies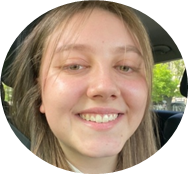 ''I attend all of the classes online. Currently I am in Ukraine because I haven't got residence permition and visa due to the coronavirus. In the beginning it was hard to understand how everything works: How to get to the lecture? How to enroll to the modules? How to enroll to the exams? etc. But we had a great support. All the information was sent to us via emails and the answers to the frequently asked questions was and they currently are on the 'MySaxion' site. The main problem is the cooperation with my fellow students, which is hard to keep in a such long distance.''
Erik van den Berg, deputy commission member on behalf of the Association of Universities of Applied Sciences
It wouldn't be an exaggeration to say that working at an institution of higher education has changed completely since March. Working from home has now become the norm for me, as the team leader of education (with portfolio internationalization) at the central policy department of the Amsterdam University of Applied Sciences. In the past, I used to work from home one day a week but being at my home office full-time now is a whole different ball game. To be honest, it is tiring. Video calls cost a lot more energy. Having to use a range of different applications sometimes leads to confusion rather than structure. It requires more flexibility to keep track of my work by continually having to switch between MS Teams, Zoom, Google Hangouts, email, telephone and other platforms. The lack of real contact is hard and I really miss the daily routine with my colleagues. Giving induction training to new colleagues is a lot harder and there is a different dynamism to directing my team.
But it is not all sorrow and misery. The pandemic also provides chances and opportunities, such as developing a blended-learning environment, new ideas on how internationalization can contribute to a blended strategy and vision, and also the renewed focus on mobility and sustainability and internationalization at home. Covid-19 also means more personal inventiveness, innovation and imagination. I now meet my colleagues in different ways – through an online pub quiz with over 100 people, which is great fun, or through an online coffee corner on Monday mornings where we tell each other about our weekend, comment on the Premier League results or swap Netflix tips, and sometimes at home to hold the annual interviews. Some of my sports-loving colleagues will visit me from Amsterdam on their racing bike as part of a day trip of several cities. Likewise, my colleagues from Helsinki organized a totally online 5th conference of our U!REKA consortium. That meant far more participants from the eight countries and institutions in our network. The online format also made participation in sessions more effective and efficient and made it easier to 'meet' online.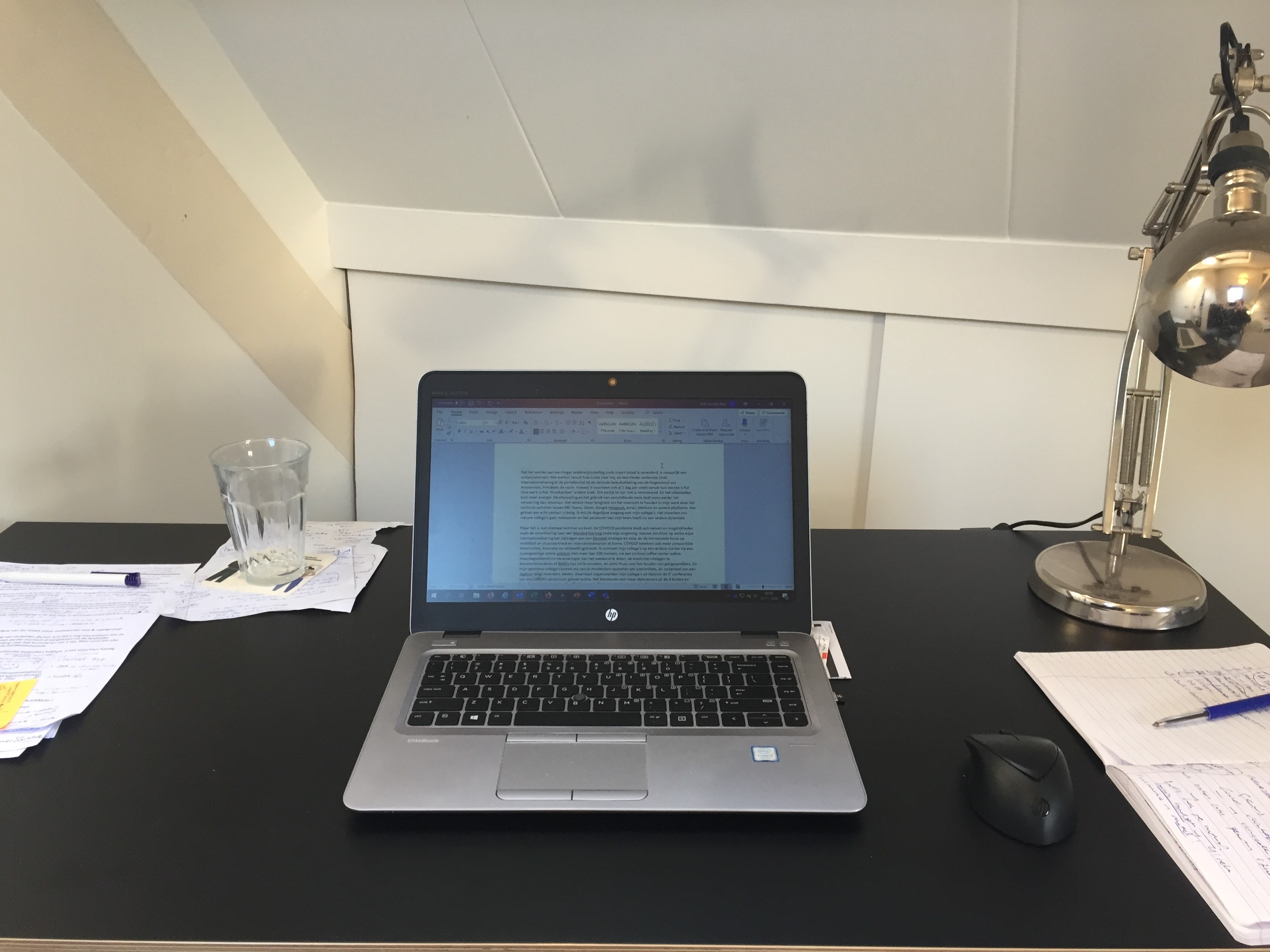 Despite the achievements that the pandemic has brought us, I hope that 2021 will be the year in which I can return to the physical work environment in Amsterdam, and resume face-to-face contact with my colleagues, students and national and international students.