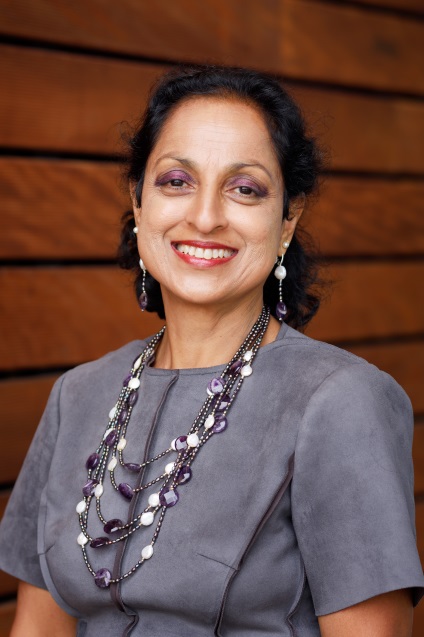 Essentially I belong to the target group for whom the institutions of higher education have made arrangements in the form of the Code of Conduct. My name is Karen Ali and I have represented the VSNU on the Commission from the start, first as a substitute member and later as a full member.
I came to the Netherlands when you could count the number of students not native in Holland on the fingers of one hand, especially at Tilburg University. Everyone knew you just from your appearance and I'm not so sure if I liked that a lot. From experience I know how important it is to have a feeling of being at home. I also know how hard you must work – especially in the beginning – to conquer your place in a new society with rules and arrangements that aren't particularly clear to you yet. Moreover, you would expect a university to operate across borders and as such to have an open mindset and do pioneering work.
When I worked as Director Education, Students and Internationalisation at Eindhoven University of Technology and met with the unaccustomedness and incapacity of organisations such as the IND to realise the international ambitions of the university, I decided to exert myself for it. So I joined the working group that ultimately led to this Code of Conduct. Together with colleagues of other educational institutes we succeeded in creating an instrument that gave – and still gives – the IND sufficient confidence. The deal is self-regulation by the sector and you should proceed conscientiously with it, otherwise you'll lose the confidence you built up. Which you should be proud of and safeguard. Furthermore, the arrangements of Code of Conduct contain a certain measure of quality assurance that fits the educational institutions. We're talking about quality and prudence of the programmes for international students, and everything else that is included or that precedes it. Think of recruitment, provision of information, service, complaints procedures and clear procedures.
To me, education is one of the pillars of society and the dividing line between participating and the borders of society, between understanding and connecting people with different backgrounds. Internationalisation of education makes a giant contribution to this. Discussions in the Commission are about compliance of the agreements, and I devote my heart and soul to this.